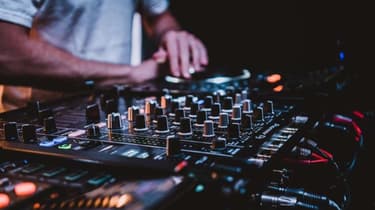 Friday 21 October: ADE Pro Conference - In the Mix
Mixed music is hot. We embrace all remixes, edits, mask-ups, DJ-mixes, including samples. However, despite the 25th anniversary of electronic music, mixed music is legally still in a grey area. It is not a surprise that online platforms like Soundcloud had to face problems in order to clear their business model. And in its slipstream the DJ's who are willing to upload their brand new mixes with some hidden, but uncleared gems. Recently a legislative initiative in the US to introduce a special license for mixed music failed, despite 25 years of musical tradition and the current online developments.

While lawyers are still fighting, technical entrepreneurs are offering state-of-the-art solutions in order to monetize mixed music in a digital environment, amongst others with the help of metadata. The likes of Dubset, Metapop and Loudr are technically in the forefront of this. How could these disruptive solutions help our industry to embrace mixed music legally?
Gary Adelman (Adelman Matz, US)Managing Partner at Adelman Matz

Yuri Dokter (DJ Monitor, NL)CEO / Founder at DJ Monitor

Rachel Springate (Dubset, GB)Business Development at Dubset

Mark Stafford (Lee & Thompson, GB)Entertainment Lawyer, Partner at Lee & Thompson

Moderator: Bjorn Schipper (Schipper Legal, NL)